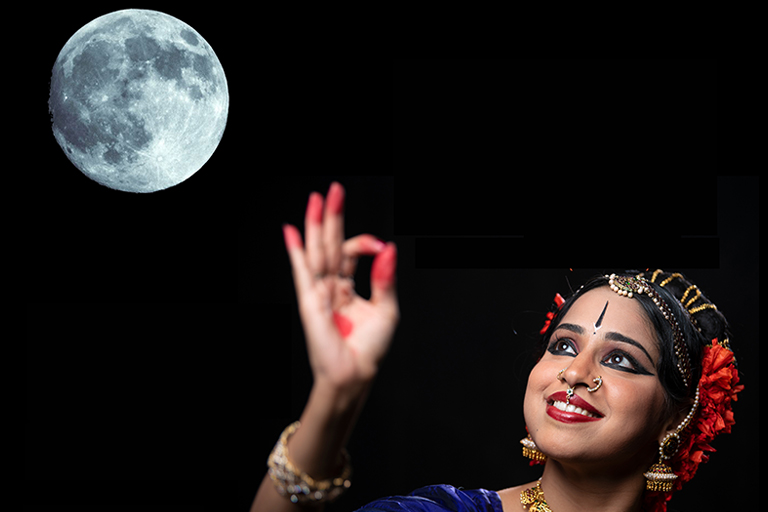 ONCE IN A BLUE MOON
"Go slowly, my lovely moon, go slowly."
—Khaled Hosseini
This work uncovers the role of the moon in Indian literature and poetry and its visual translation in dance. The moon has occupied an integral yet a much understated role in the arts. Often seen in metaphoric roles as the friend/sakhi, the confidante, the messenger or mediator, the only thread tying the separated lovers, the benchmark of beauty, the moon has been a source of wonder and mystery.
The production explores the relationship of the Nayika/female protagonist with the moon through various genres of musical compositions. The Moon is seen as an analogy to psychological and human development and its representation through dance.
This work themed around Luke Jerram's Moon installation was performed at the Bloomsbury festival in 2019.